Instrument finder
What kind of sound are you
looking for?
You can select one or more search fields and combine them however you like.
Archive
Charles Simonin violin, approx. 1860
An large French violin is suitable for male soloist players, with an exceptional and seldom-encountered soloist sound combining outstanding power and volume, this French violin by Charles Simonin was built around 1860 in Mirecourt. Its patinated, transparent varnish of a luminous orange-brown color draws the eye to the intricate grain of the maple back, that was executed in one piece. Charles Simonin, student of J.B. Vuillaume, applied his brandstamp inside and gave this large violin a unique style with its antiquated aesthetic, oppulent edges, the elegant scroll full of character and delicate inlays set far from the edges. Some larger expert restoration on top does not affect the large, extremely powerful sound of this magnificent violin and allow us to offer this fine instrument at a highly attractive price. The sound is warm and matured, radiant, remarkably rich in volume and size. We offer this extremely powerful Charles Simonin violin ready to play after having been meticulously worked over in our atelier for restoration and lutherie.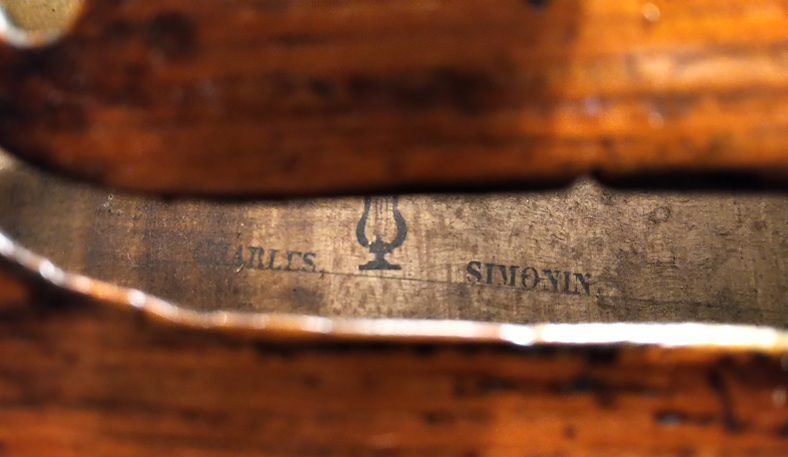 Order a certificate of appraisal with this violin, the certificate option is available in the shopping cart.